Well, this is a nail in the coffin and further proves James Gunn will never return to the Marvel Cinematic Universe.
A new image has surface on twitter courtesy of The Daily Caller's Ian Miles Cheong.
I wish I never defended James Gunn. pic.twitter.com/GdoG4daK8D

— Ian Miles Cheong (@stillgray) August 11, 2018
Breitbart News also released an article showing James Gunn attending a Pedophilia-themed party.



Disney fired James Gunn three weeks ago after a series of tweet containing pedophilia and child rape jokes got to the public. Majority of the fans and cast of the Guardians of the Galaxy defended him with reports stating that Marvel also wants him back.
Well, it looks like Disney will definitely try to distant themselves from the new image already circulating on the internet.
Gunn is seen dressed as a Catholic priest posing with two young women dressed to look like children. One is in pigtails and pouting, another looks like she is about to cry as she holds a juice box and a doll. Father Gunn, who appears to be wearing eye makeup, looms over them. The photo appears to come from Gunn's personal blog, the theme of the party was "To Catch a Predator," which is the title of a popular NBC investigative series that ran from 2004-2008. Using hidden cameras, the show would catch alleged sexual predators who had arranged to have sex with children as young as 12.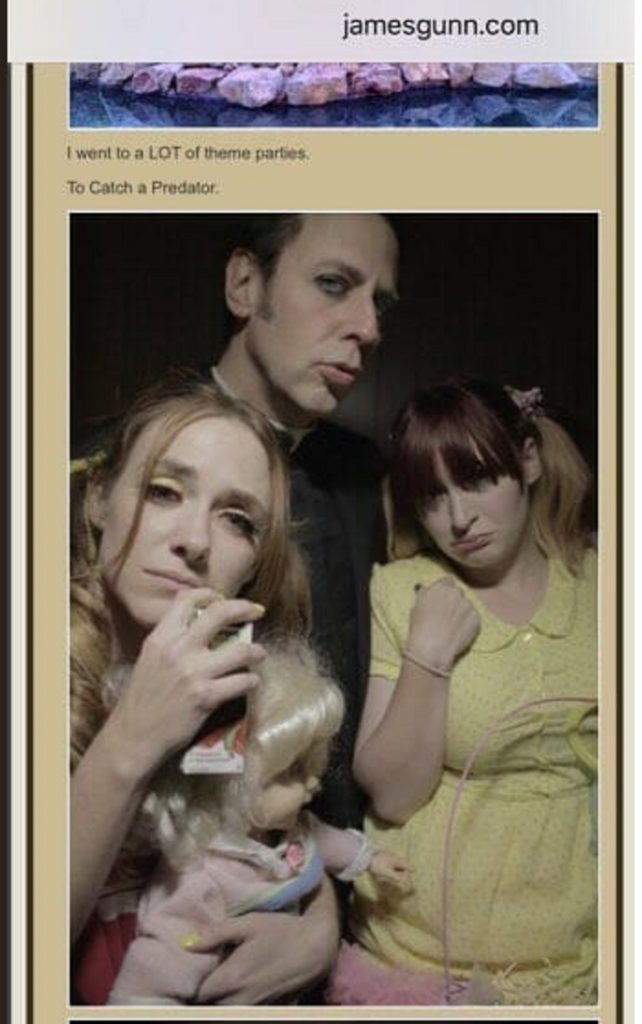 The second photo features Gunn, again dressed as a priest, next to a pigtailed young women sucking her thumb. Kneeling on the floor in front of Gunn is a man made up to look like a clown. He has his hands around the throat of the second young woman wearing what looks like a babydoll dress. The photo also features a large rabbit and a man (in pigtails?) yanking at his pants.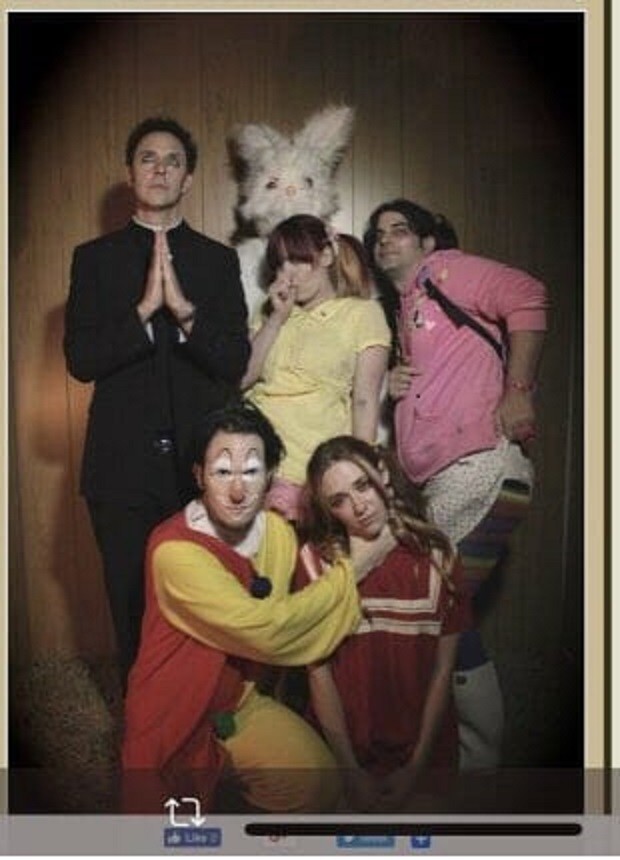 With all these coming out, do you still stand with James Gunn? Should Disney rehire him? Go to the comment section and let us here your thoughts.
Stay tuned to Taskcomics for more on this matter.