A new trailer for Shane Black Predator movie has been released and it is borderline creepy and full of bloodshed.
Last month we got our first trailer for The Predator movie and earlier today, 20th Century Fox gave us a new trailer for the movie making it the second trailer.
The trailer is perfectly edited and very scary and we get a full look at the monster. There's loads of new footage here and as well as more possible Predator vs. Predator action, we learn a lot more about the reboot's human cast and the role they'll be playing.  For those concerned, the movie will be R-rated.
Enough talk…check out the trailer below:
A new image for the movie has also been released.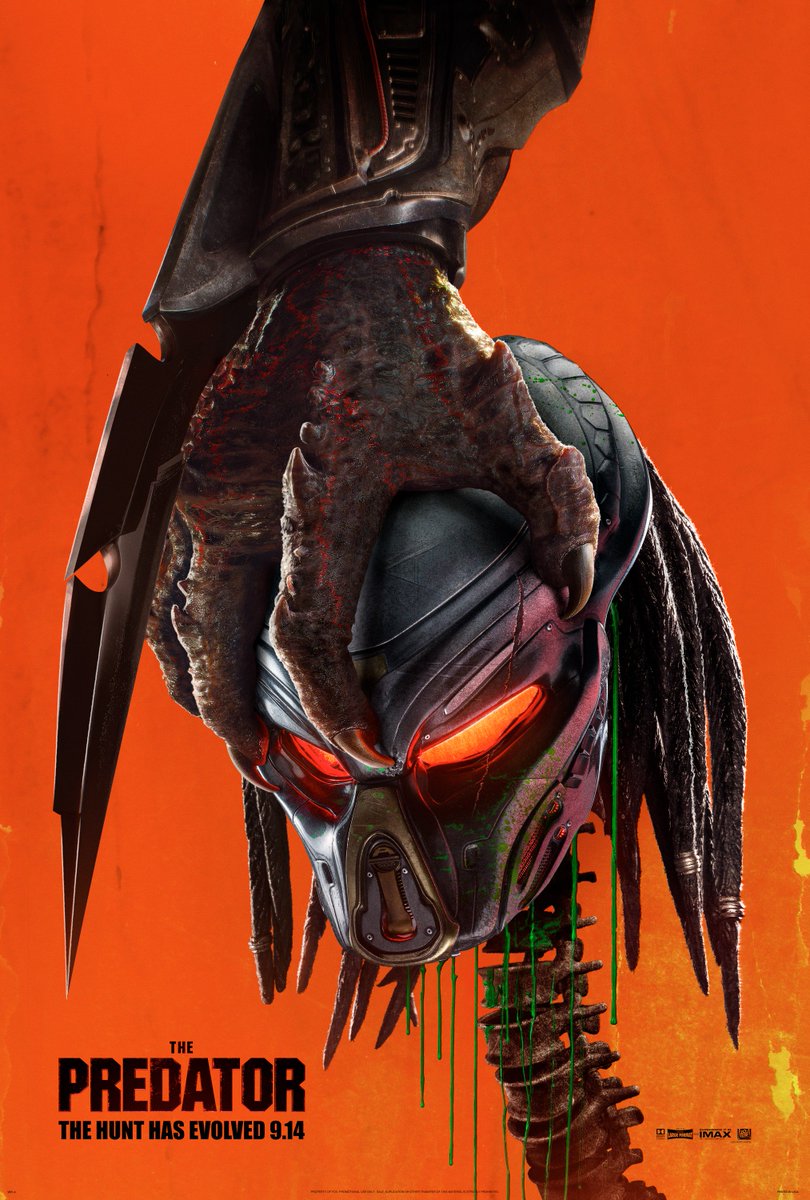 Synopsis of this movie…
"From the outer reaches of space to the small-town streets of suburbia, the hunt comes home in Shane Black's explosive reinvention of the Predator series. Now, the universe's most lethal hunters are stronger, smarter and deadlier than ever before, having genetically upgraded themselves with DNA from other species. When a young boy accidentally triggers their return to Earth, only a ragtag crew of ex-soldiers and a disgruntled science teacher can prevent the end of the human race."
The movie rushes into theaters September 14, 2018.