Supergirl finale ended on an exciting note as Reign got defeated but at some major cost.
In an attempt to defeat Reign and poor lack of judgement, Alura, Sam and Mon-El got killed, this prompted Kara (Supergirl) to use the Legion ring and was able to go back in time to save the day using the Black Kryptonite. 
The episode final scene was a major shocker to the fans as the scene takes us to Siberia where a Kara doppelgänger – created from when Kara touched the black kryptonite – was seen walking toward a Russian military base possibly teasing The Red Son Superman elseworld story.
For Supergirl season 4, it looks like some major characters will not be back. A major character will reoccur while another fan favorite character has been promoted to series regular. Here are the breakdown below:
CHRIS WOOD WILL NOT RETURN FOR SEASON 4
According to executive producer Robert Rovner via TVline, Chirs wood who plays Mon-El will not return when the show comes back for season 4. "The plan for Chris was always to have him on the show for two years," "We've loved telling Mon-El's story, as well as the story we've told for him and Kara. We hope the fans felt that it was a satisfying conclusion."



But don't assume that this means we've seen Wood in Mon-El's iconic red suit for the last time. Rovner says, "We love working with Chris, so we'd love to have Mon-El back someday if the story takes us there and if Chris is available."
JEREMY JORDAN'S WINN WILL BECOME A REOCCURRING CHARACTER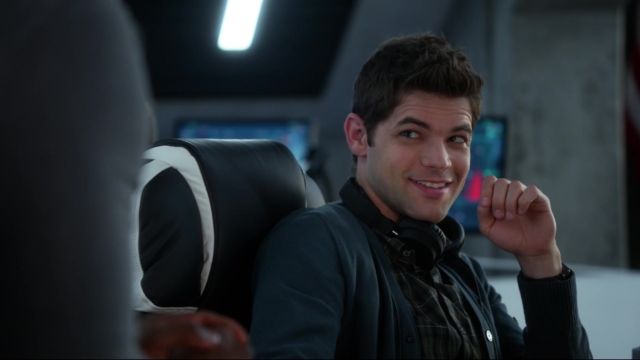 Jeremy Jordan, who has been a series regular on the CW drama since it premiered on CBS in 2015, will return in a recurring capacity when the show returns for its season 4. "We love Jeremy, and even though he's [not going to be around full-time], we're not saying goodbye to Winn at all," executive producers Robert Rovner and Jessica Queller says. "We're already breaking big stories for him right now for the fall, and I think the fans will be excited to see what he has coming up."
MORE BRAINAIC 5 AS JESSE RATH GETS PROMOTED TO SERIES REGULAR
Jesse Rath character debuted on Supergirl season 3 and became a fan favorite especially for the outspoken and witty humor. Well fans can expect more from him as Jesse Rath who plays the character has been promoted to series regular.



Rath made his first appearance in the 10th episode of Season 3 when Brainy entered Kara's coma dream after her first scuffle with Reign.
It appears the show will definitely be going focusing more on the titular character for next season while also give attention to comic book fans.