Emmet, Lucy, Batman and the other gangs are back in new trailer for Lego Movie 2: The Second Part and everything is not awesome.
The first Lego Movie hit the big screen 2014 and was praised for its witty humor, story and soundtrack with fans clamoring for a sequel. Well, the wait is over, as Warner Bros finally releases the trailer for the long awaited sequel and everything is not going awesome.
From the footage, a new threat will arise and it will be up to the gang to save the world again.
The movie also see the return of Chris Pratt as Emmet, Elizabeth Banks as Lucy (aka Wyldstyle), Will Arnett as LEGO Batman, Nick Offerman as Metal Beard, and Alison Brie as Unikitty. They are joined by Tiffany Haddish, Stephanie Beatriz, and Arturo Castro as, respectively, new characters Queen Watevra Wa-Nabi, Sweet Mayhem and Ice Cream Cone.
Check out the trailer below and let us know your thoughts:
Also check out the Poster for the movie: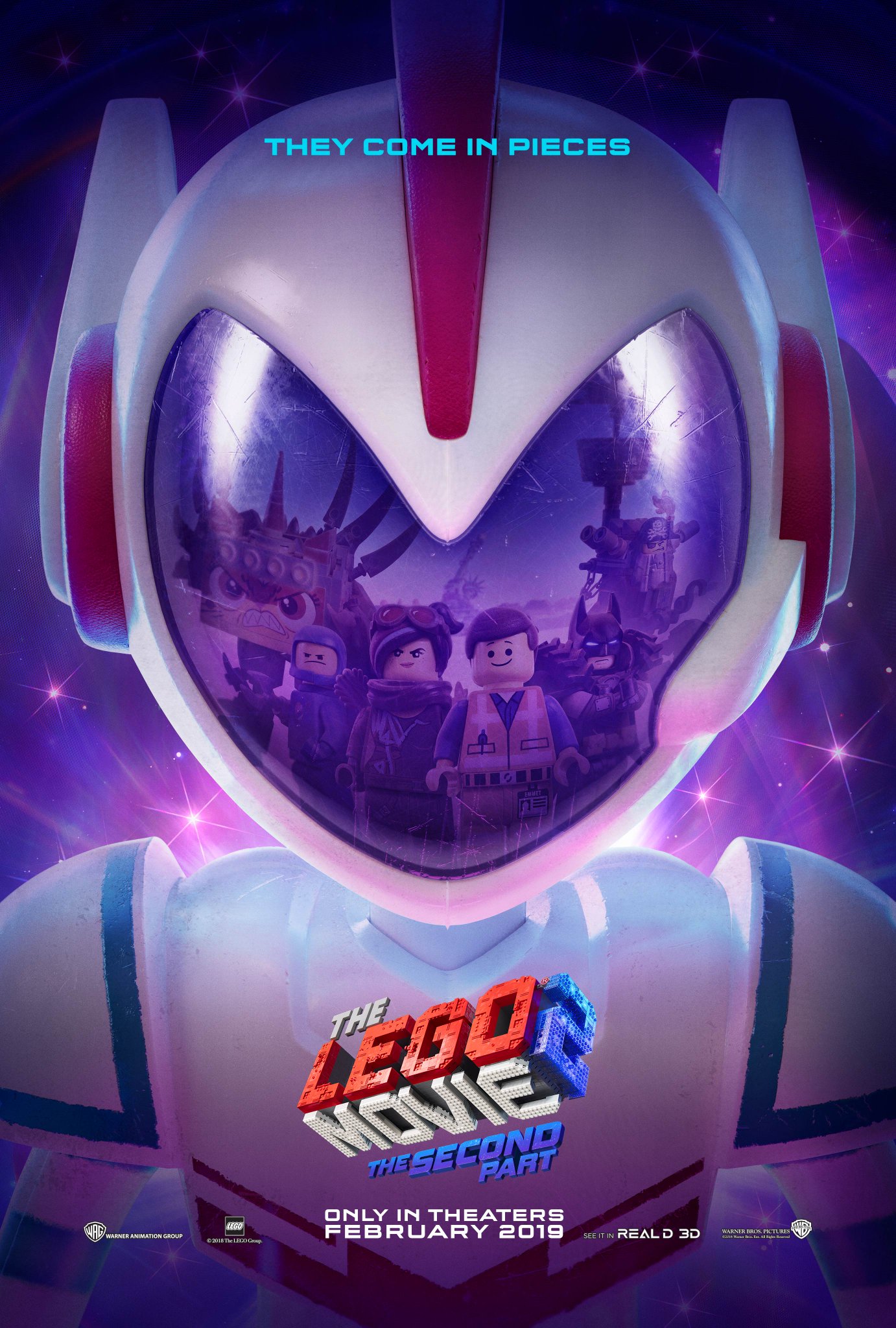 "The LEGO Movie 2: The Second Part" is directed by Mike Mitchell ("Shrek Ever After," "Trolls," "Sky High") and will be hit theaters Feb 8, 2019. It is produced by Dan Lin, Phil Lord, Christopher Miller and Roy Lee, the team behind the LEGO film franchise since "The LEGO Movie" debuted in 2014.
The much-anticipated sequel to the critically acclaimed, global box office phenomenon that started it all, "The LEGO® Movie 2: The Second Part," reunites the heroes of Bricksburg in an all new action-packed adventure to save their beloved city. It's been five years since everything was awesome and the citizens are facing a huge new threat: LEGO DUPLO® invaders from outer space, wrecking everything faster than they can rebuild. The battle to defeat them and restore harmony to the LEGO universe will take Emmet, Lucy, Batman and their friends to faraway, unexplored worlds, including a strange galaxy where everything is a musical. It will test their courage, creativity and Master Building skills, and reveal just how special they really are.