It seems the Teen Titans Go will be bring a crazy type of humor to the theater this year.
After debuting their official trailer poked fun at Wonder Woman and Aquaman, it seems they are not resting as their latest poster parodies the Justice League Poster.
Last year, WB released an inspired Alex Ross Poster for the Justice League which that said "You Can't Save The World Alone", well this new Teen Titans Go poster reads "They Can't Save The World At All".
Check out the poster below. Teen Titans Go rides to the theaters July 27, 2018!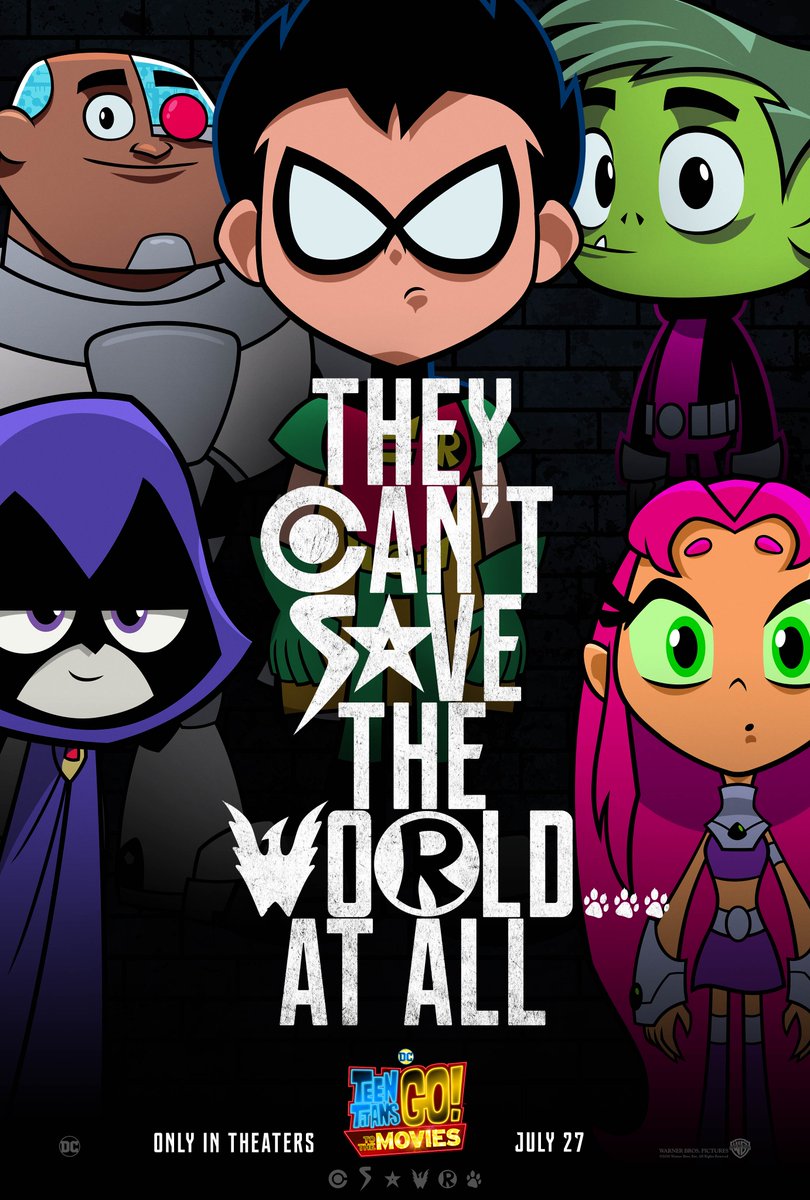 Also the Official Trailer for the movie…..