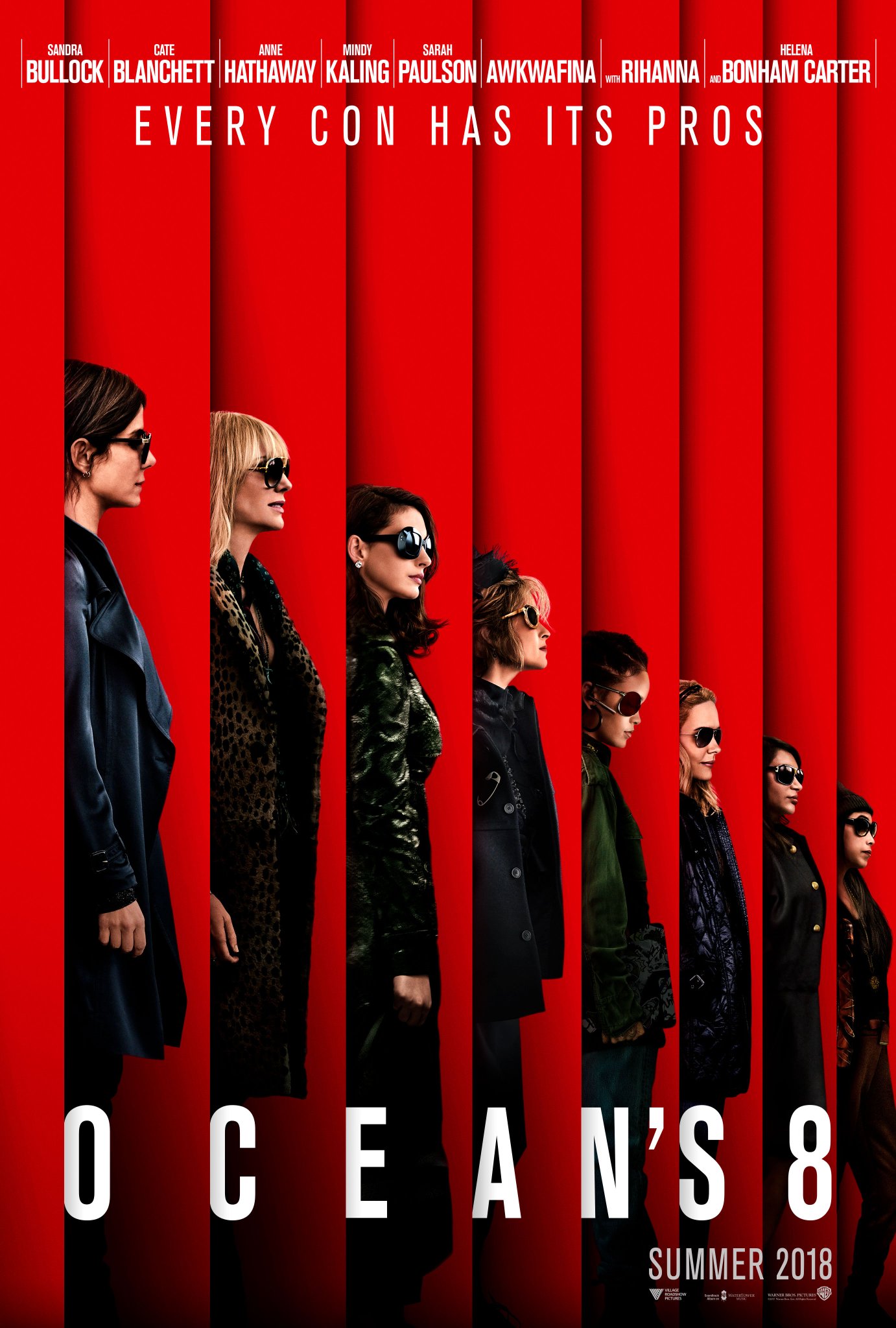 WB Oceans 8 Trailer debuts online!
---
The first trailer for Oceans 8 has officially debuted, giving us our first look at the sequel/spin-off of Steven Soderbergh's Oceans trilogy.
The centers around Danny Ocean's sister Debbie (Sandra Bullock) who is on parole after being released from prison, although she promises to stay away from life of crime, she has something else planned for herself; assembling her own team to steal a priceless necklace from New York City's annual Met Gala.
Check out the trailer below and let us know what you think!
Movie premieres June 28, 2018.